About me
My previous experiences have been incredibly important in my development as a Home Organizer.
I began as a substitute teacher for grades K-12, eventually moving on to designing fabric and then working for an Interior Design firm specializing in residential design. For many years I worked in a Home Products showroom, maintaining product samples, information binders, office supplies, employee records as well as planning company events.
These experiences helped me develop the ability to quickly assess space for optimal functionality and visual tranquility.
Currently I work with clients of all ages, guiding them through the process of declutterning, consolidation and letting go.
Education
Bachelor of Fine Arts with a concentration in Textile Design
Associates Degree in Interior Design
Teaching Certificate to teach Art grades K-12
I have also attended a one day workshop on Alzheimer's Disease and a one hour presentation on Mid Stage Dementia: How to Manage Challenging Behaviors.
Currently I belong to several professional organizations, including:


Together we can work to achieve your organizing goals no matter how big or small. One drawer, One closet, One room at a time.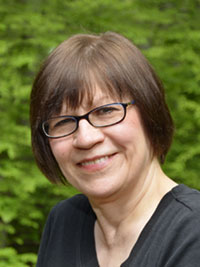 "Organizing has been part of my life since I was a child. It is a natural part of me. I truly enjoy the physical act of organizing as well as the peace and calm that follows. It is very satisfying to help someone else achieve this as well."
~Ann