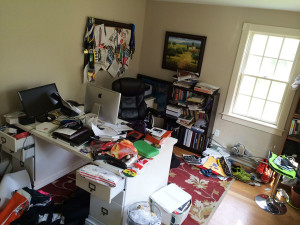 Home Office Reorganization
When you are a dad who travels for business, exercises regularly, and is involved with five busy children; the home office can be low on the list of priorities; that is, until it becomes nonfunctional. Click to see the results.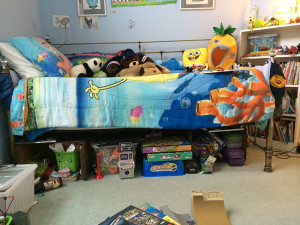 9 Year Old
Boy's Room
The youngest of three boys happily accepts his brother's hand-me-down toys, only to become frustrated when his room is too crowded to play and everything is disorganized.
Click to see the results.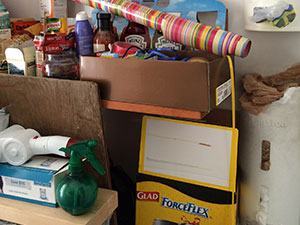 Pantry / Laundry / Kitchen
Moving into her first house, a young woman is overwhelmed by trying to make a kitchen and combination pantry / laundry room function as a whole.
Click to see the results.